Single-pass printer for corrugated cardboard
An on-demand printing machine for corrugated cardboard that can be mass-produced in small lots by arranging ink heads in parallel.
The resin plate used for corrugated cardboard printing is no longer required. Supports thicknesses up to 16 mm.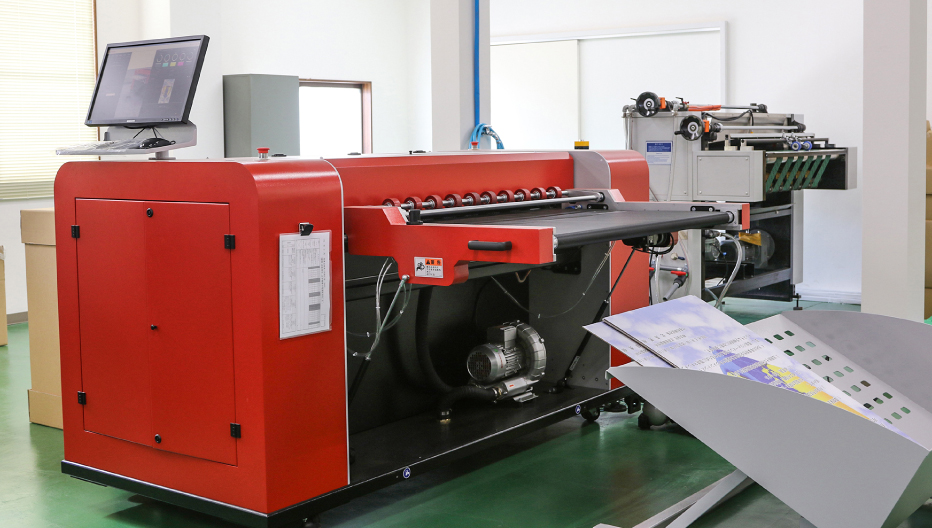 It prints large format prints such as A0 size paper quickly! Quick and clear.
Compared to conventional inkjet printers, this special printer achieves precise inkjet printing in a single action on board paper.
This allows finish time to be reduced significantly, and minimizes ink bleeding.