Main Equipment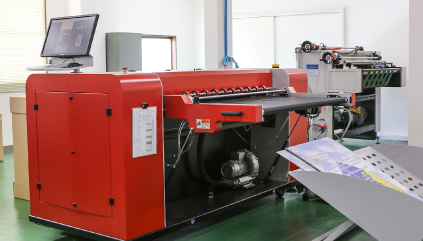 Single-pass printer for corrugated cardboard
An on-demand printing machine for corrugated cardboard that can be mass-produced in small lots by arranging ink heads in parallel.
The resin plate used for corrugated cardboard printing is no longer required. Supports thicknesses up to 16 mm.
Instapak
The equipment creates polystyrene foam material for protecting products during transportation.